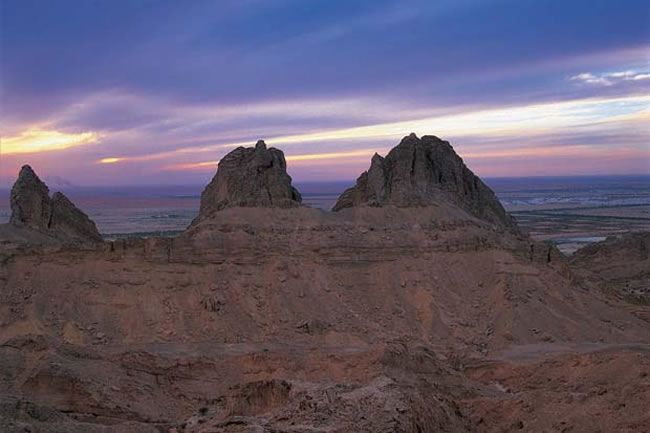 Jebel Hafeet rises 1240 metres and is the emirate's highest peak and UAE's second largest. This great peak stands as a guard over Al Ain and borders Oman, and this towering rocky peak was formed out of craggy limestone that has been weathered over millions of years. Important fossil discoveries have been made in the areas which are important milestones in chalking out the city's ancient history.
In the foothills of Jebel Hafeet, over 500 ancient burial tombs dating back to 5,000 years have been discovered.
If you have good stamina, you can try cycling to reach the spot; otherwise you can drive to the place. Cycling is a good option, but if you drive then be aware of the fact that you are driving the world's greatest driving roads. When you reach the top, you will not be disappointed, there waits for you magnificent views. You will get beautiful views of Al Ain and also you can relax at the Mercure Jebel Hafeet hotel near the Jebel's peak.
Mercure Grand Jebel Hafeet has 124 rooms and is a fantastic mountain oasis resort. It is located at a height of 915 m on Hafeet Mountain. To reach there you require a 2 hr drive from Abu Dhabi and Dubai. The hotel is designed and constructed in an authentic architecture that reflects the magic atmosphere of the region. The hotel has 2 restaurants, a coffee shop and a bar with stunning views of the city. At the hotel, various meeting facilities and recreational activities are also available. It includes health club, 3 swimming pools with water slides, mini golf and a kid's playground.
Jebel Hafeet Mountain is also liked for its excellent climate and panoramic views. The place is liked and visited by tourists and residents. There is an extensive natural cave system winds through Jebel Hafeet. In its foothill lies the Green Mubazarrah famous for its hot water springs. Moreover it is the abode of wide range of flora and fauna. So you will definitely love this place for its beauty and views.