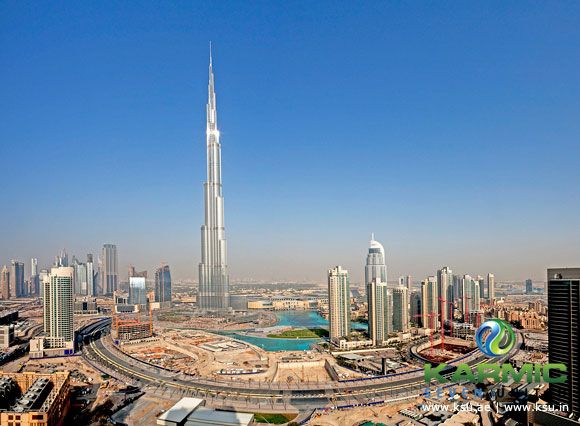 Dubai City Tour is an open top tour across the majestic city of Dubai, which reveals the journey of the city from a fishing village to a flamboyant city and the international centre of trade and commerce.
If you take an open-top tour, it will unfold before you Dubai's landmarks that reveals the city's development from a small fishing village to such a vibrant city and centre of trade and commerce.  You can explore Dubai using the Day tour in hip on, hip off facility to visit all places that are interesting and fascinating. There is also possibility of night tour with a running commentary and surely Dubai city is more beautiful in the night and the illuminated city will entice you.
In the case of day tour you could take 24 or 48 hr ticket and enjoy free inclusions such as the Dhow river cruise and Dubai museum. The advantage of both the day tours is that it has a running commentary. The best way to discover the city is the Big bus sighting tour.
During the historical tour that is fascinating and gives you orientation, we cover the following places.
 Jumeirah Mosque – it unveils to you the beauty of Islamic architecture, the mosque can only be visited on Thursday and Sunday at 10:00 hrs with a prior reservation.
 Sheikh Maktoum Palace sight seeing Dubai Museum, Bastakiya, Gold Souk & spice market, here we stop for a while to admire the old wind-tower houses built by wealthy merchants. Nearby, stands the 150-year old Al Fahidi Fort, which now houses the Dubai Museum. At Dubai Museum you could understand the city's past as an important pearl diving and trading centre. Nest the journey continues by Abra – a local water taxi which had survived over the centuries and which will bring us to the spice and gold souk. The spice trade gives the city its special oriental atmosphere and the famous gold souk will be a pleasure for your eyes)
 Atlantis hotel Jumeirah Palm Dubai sightseeing & Photo Session
 Burj Khalifa the tallest Building in the World nearby Sightseeings
 Near by Burj Al Arab Hotel Dubai Photo session